So - its been a big day for Google and all their fans. And if you are invested in the Android ecosystem, its kind of a big deal. Here's a quick rundown of all the things that were announced today, and what we know about specs/features/pricing...
Google Pixel Phones

- the wait is over! We will have more information coming, but the new phones that are being advertised as "made by Google" are here. The devices come in 2 sizes: the Pixel (which sports a 5" display size) and the larger Pixel XL (sporting a 5.5" display) The phones are identical with the exception of the display size (and resolution; the Pixel has a 1080p FHD display, whereas the XL has a 1440 QHD display) and battery size (2770mah versus the XL's 3450mah) and that might be a good thing. This is very similar to what Apple has done recently with the regular iPhone and Plus models. And these phones are going to be priced similar to iPhones as well, with the 32GB base model of the Pixel starting at $649
Google Home - another of the more highly anticipated products teased earlier in the from Google was the new Google Home device, a smart device that wants to be your primary access point at home for a number of things. You can ask it questions, ask it to play videos on your Chromecast connected TVs, and will even do things like control your Nest smart thermostat or play from your favorite Google Play Music playlist. Its got 2 microphones and a unidirectional speaker system to play music or respond to your questions wherever you might be. You can also purchase multiple Google Home devices and hook them up in as many rooms of your house as you like. Its got a lot of potential, but it won't be on sale until later in the year (but starts at a reasonable $129)
Google WiFi - for the smart home, for the internet of things, you'll need...you know, access to the internet. Google WiFi is designed to do just that. It will connect to your home internet and rebroadcast that signal to multiple places in your home, and hopefully eliminate any "dead spots" where you have weak or no signal, due to any number of reasons. Google will sell them solo or as a pack of 3, depending on what you might need. Prices start at $129 as well.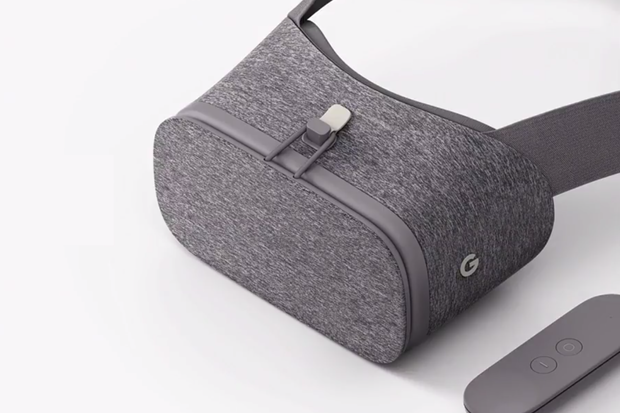 Google Daydream VR - Google promised us their new virtual reality platform (called Daydream) back at Google I/O...and now its here. Daydream View is a module you wear like goggles and is powered by the Pixel devices. Beyond that...we don't know a whole lot, but we hope to have our hands on one when they are available in December. Starts at $79.
Google Assistant - Google has done a number of things in the past couple of years to try to push end users towards their search products, both in mobile and everywhere else. From Google Now, Google Launcher, and Google Now on Tap they have run the gamut of deciding how and when they want you to use their services. Google Assistant aims to change some of that. Its the "new" way to interact with Google, and its now vertically scaled to run on both the Pixel devices as well as the Google Home product. Voice activated and with audio responses in natural language, this is Google's next big bet on machine learning and the massive amount of information we willingly hand over during our search process. It could be amazing...it could be gone in just a few months. Once we have a chance to test it out in more depth, we'll be sure to give a full review.
So there you have it - the quick and dirty of what went down today and the start of what will likely be Google's new strategy of getting into the hardware game. We'll have more info as the devices start making their way into consumer's hands, and we'll have a podcast review of the days events soon.
Cheers!